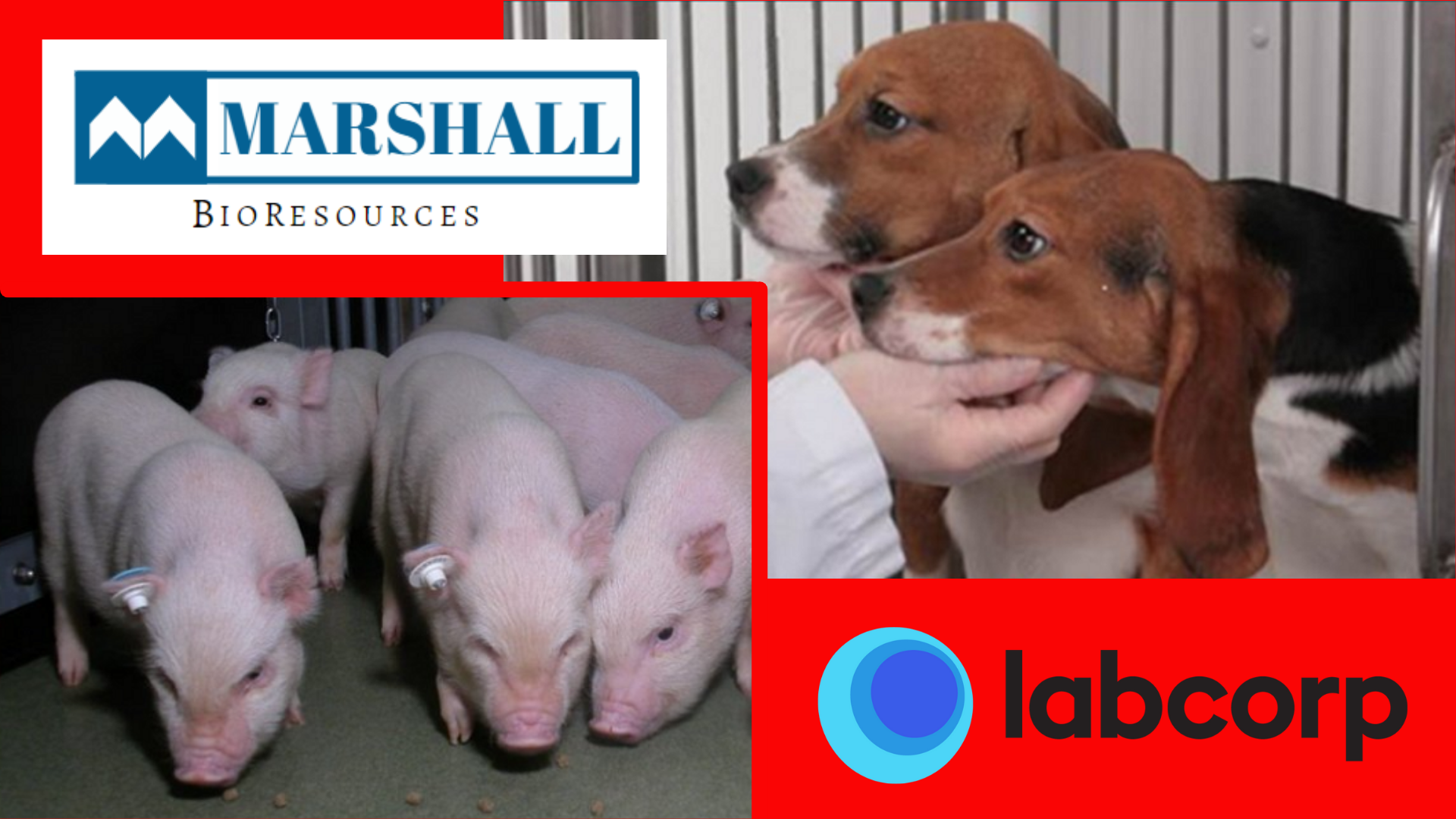 Event has ended
Vivisection Exposed
Protest - Labcorp Stop Testing on Animals
Laboratory animals are in 24/7 lockdown. We can all imagine that cant we? Weve been there, but we were still able to decide to go out if we wanted to. They can`t. Please stand with us in protest of the archaic excuse that we need to test on animals to find cures for humans.
95% of drugs tested on animals fail in humans. This means it can take between 12-15 years to develop a new pharmaceutical drug. Can your loved one wait that long for treatment?
Humans need human based research (HBR). If the 70+ year old regulations were updated HBR would speed up the development of effective drugs and the discovery of cures for debilitating conditions and life threatening diseases.
Models used at Labcorp (p.k.a Covance), as advertised on their website, are: Bovine Canine (Dog) Humans Mini-pig Mouse Non-human primate Other model Rabbit Rat
Please come and stand with us for as long as you can between 10:30am - 5:30pm. We will have leaflets and banners. Placards have been ordered, fingers crossed they arrive in time. Please bring/make your own placard if you can.
Meet on Otley Road, by The Pine Martin pub.
Facebook event link: https://fb.me/e/1wHP4TEDJ
Together we can change the world for laboratory animals. Will you be on the right side of history?
If not us, then who? If not now, then when?
#UntilEveryCageIsEmpty #Ban Vivisection
Other Upcoming Events From This Group
---