Perpignan, France
Welcome to our Perpignan volunteer group.
Anonymous for the Voiceless (AV) is an animal rights organisation that specializes in educating the public on animal exploitation and fostering highly effective activism communities worldwide. We are a global community of like-minded people using o...
Welcome to our Perpignan volunteer group.
Anonymous for the Voiceless (AV) is an animal rights organisation that specializes in educating the public on animal exploitation and fostering highly effective activism communities worldwide. We are a global community of like-minded people using our voices to achieve justice for animals.
We do not promote or condone anything less than veganism. We hold an abolitionist stance against all forms of animal exploitation.
Through the use of standard-practice footage, we expose the public to the TRUTH behind industries of animal exploitation. Combining this with conversational outreach, we aim to educate the public and hold them accountable for their participation in non-human animal exploitation.
The purpose of this volunteer group is to organise, share Cube of Truth events and other AV-related content, and build a solid volunteer foundation for Cube of Truth demonstrations. Please don't expect non-AV posts to be published in this group. All non-AV posts will be reviewed, and if we approve any, they will only be published sparingly. This is done to ensure that important and relevant posts are seen by our network of volunteers.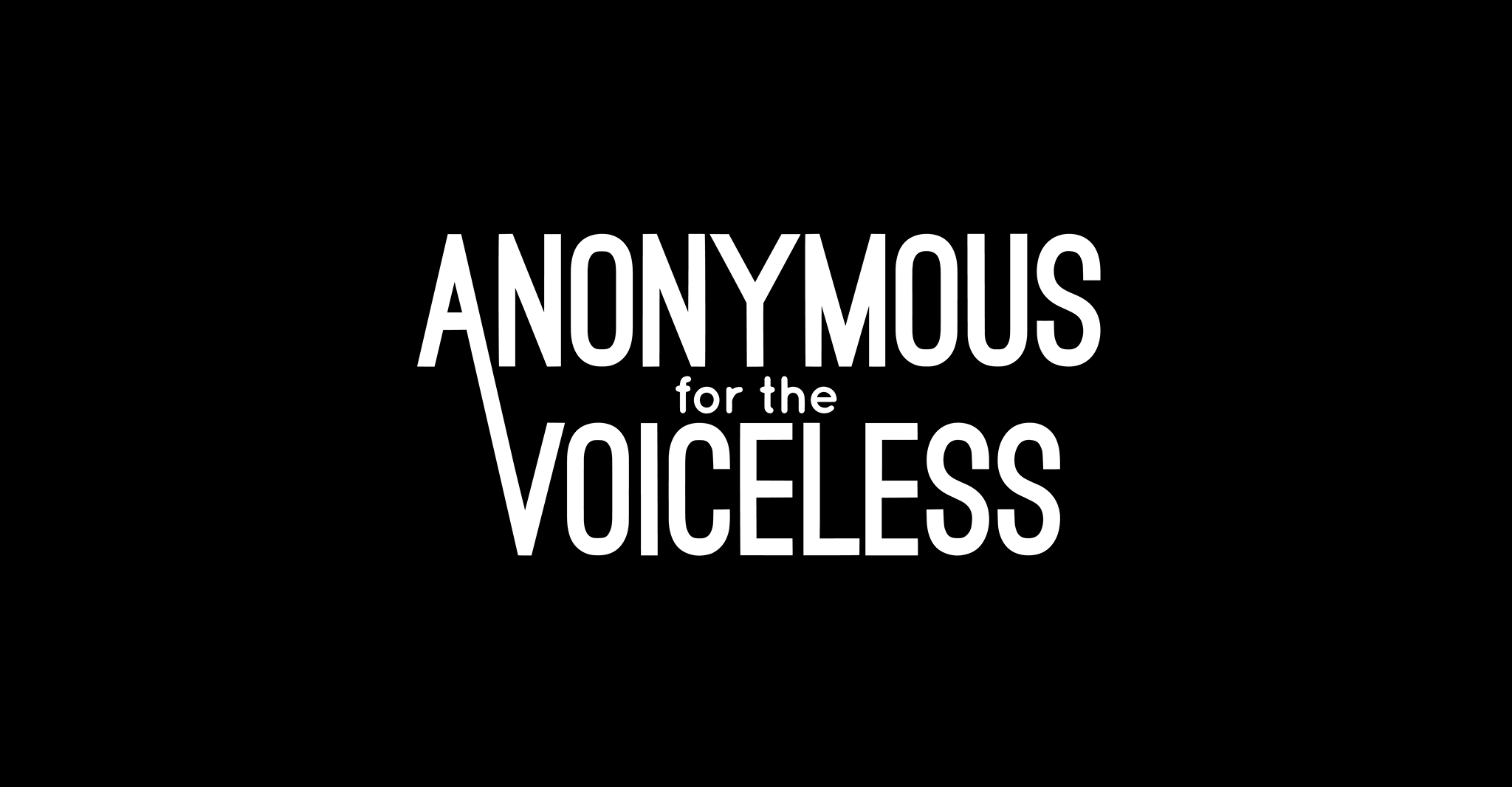 WICHTIG: Bitte lest diesen Beitrag vollständig durch, bevor ihr an eurem ersten Cube of Truth teilnehmt.
Erwartungen an AV-Freiwillige Respektiert bitte die AV-Organiser und andere Freiwillige zu jeder Zeit, respektiert die Werte und den Ethos von AV und repräsentiert AV angemessen, während ihr bei uns freiwillig mitarbeitet.
Mitglied in unseren Freiwilligengruppen sein Der Zweck dieser Freiwilligengruppe ist es, Veranstaltungen von Cube of Truth und andere AV-bezogene Inhalte zu organisieren, zu teilen und eine solide Freiwilligenbasis für das Chapter aufzubauen. Nicht-AV-bezogene Beiträge werden in dieser Gruppe nicht veröffentlicht. Dies soll sicherstellen, dass wichtige und relevante Beiträge von unserem Netzwerk von Freiwilligen gesehen werden.
Vor der Teilnahme an einem Cube of Truth Bitte respektiert, dass die Organiser eine große Verantwortung übernehmen, die es erfordert, einer bestimmten Struktur zu folgen, die sorgfältig ausgearbeitet wurde. Die Ernsthaftigkeit und Professionalität unseres Handelns steht in direktem Verhältnis dazu, wie wir in der Öffentlichkeit wahrgenommen werden. Vielleicht könnt ihr auf anderen Veranstaltungen machen, was ihr wollt, aber wir bitten euch, euch an unsere Struktur zu halten und unsere Grundwerte zu vertreten, wenn ihr an unseren Cubes of Truth teilnehmt. Wenn Ihr diesen grundlegenden Respekt gegenüber den Organisern oder der Inszenierung der Veranstaltung nicht aufbringen könnt, seid ihr nicht willkommen, da dies die Effektivität des Cube of Truth beeinträchtigen würde.
Ein Cube of Truth ist KEIN gesellschaftliches Treffen und sollte auch nicht als solches behandelt werden. Nach dem Cube sind oft Post-Demo-Socials geplant, so dass wir uns während des Cubes auf die Tiere konzentrieren.
Wenn Ihr euch auf die Teilnahme an einem Cube of Truth vorbereitet, packt bitte nur wenig ein. Für alle Gegenstände, die ihr zum Cube mitbringt, seid ihr selbst verantwortlich. Das bedeutet, dass ihr eure Tasche für die Dauer der Veranstaltung tragen müsst. Wir bemühen uns, Taschen und andere persönliche Gegenstände von der Demofläche fernzuhalten, um die Ästhetik der Demonstration nicht zu beeinträchtigen. Masken, Schilder und AV-Abschlusskarten werden von den Organisern zur Verfügung gestellt. Bitte tragt schlichte schwarze oder AV- Kleidung ohne sonstige Drucke, einschließlich Logos anderer Organisationen und/oder veganer Botschaften. Dies ist für unsere bevorzugte Kampagnenästhetik unerlässlich. Ihr könnt offizielle AV-Kleidung auf unserer Website kaufen: cubeoftruth.com. Bei einem Cube of Truth darf auf keinen Fall Kleidung getragen werden, die von Tieren stammt.
Wenn ihr die Möglichkeit habt, bringt bitte ein voll aufgeladenes Gerät mit, auf dem sowohl das empfohlene Filmmaterial als auch ein Media Player heruntergeladen ist. Bereitet euer Gerät im Voraus vor, damit keine wertvolle Zeit verloren geht. Stellt sicher, dass euer Gerät stumm geschaltet ist, die Wi-Fi-Funktion deaktiviert ist (um den Akku zu schonen) und die Helligkeit maximiert ist. (Wenn Fernsehbildschirme verwendet werden, braucht ihr möglicherweise keine Geräte mitzubringen. Bitte erkundigt euch bei einem Organiser des Chapters).
Teilnahme an einem Cube of Truth Bitte erscheint pünktlich, um das Briefing nicht zu stören. Wenn ihr nach Beginn des Cubes ankommt, meldet euch bitte bei den Organisern. Respektiert die Zeit und die Beiträge aller Anwesenden.
Der Cube of Truth besteht aus zwei Teilen: dem Cube und dem Outreachgespräch. Beide sind gleichermaßen wichtig - wir sind ein Team. Wir erwarten, dass alle bereit sind, irgendwann in den Cube zu gehen (es sei denn, ihr seid aus gesundheitlichen oder anderen Gründen nicht in der Lage, dies zu tun; in diesem Fall könnt ihr den Organisern nach dem Briefing privat Bescheid geben). Dies ist für den reibungslosen Ablauf unserer Demos unerlässlich.
Der Cube Freiwillige, die sich im Cube aufhalten, werden maskiert und angehalten aufrecht zu stehen und sich so ruhig wie möglich zu verhalten, immer nach vorne zu schauen und zu schweigen. Gelegentlich kann es vorkommen, dass ein Organiser oder ein Outreacher auf euch zukommt und euch bittet, euer Schild oder euren Bildschirm gerade auszurichten oder einen Schritt in eine bestimmte Richtung zu machen, um die Ästhetik des Cubes zu wahren. Geht im Cube nicht auf das Publikum zu, auch wenn jemand auf euch zukommt oder versucht, euch anzusprechen. Die Organiser und Outreacher werden den Cube ständig beobachten und bei Bedarf eingreifen.
Wenn ihr im Cube mit einem Organiser oder Outreacher sprechen müsst, hebt bitte die Hand und jemand wird nach euch sehen.
Wenn ihr eine Pause vom Cube machen wollt, könnt ihr euch einfach an der Seite ausruhen. Wenn ihr neu seid oder noch lernen wollt, könnt ihr auch einen erfahrenen Outreacher beschatten. Achtet beim Beschatten bitte darauf, dass ihr nicht von der Interaktion ablenkt. Bitte entfernt euch aus dem Demonstrationsbereich, wenn ihr eine Pause macht, um zu essen, zu rauchen usw., da es nicht professionell ist, dies im Cube-Bereich zu tun, und es auch andere Freiwillige ablenken kann.
Outreach Anonymous for the Voiceless vertritt eine ABOLITIONISTISCHE Haltung gegen die Ausbeutung von Tieren. Wir glauben, dass alles andere selbstgerecht und ineffektiv ist. Das bedeutet, dass wir nicht für bessere Behandlung, größere Käfige, Vegetarismus, Reduktion, kleine Schritte oder Reisen eintreten. Wir wollen die Ausbeutung von Tieren vollständig, in allen Branchen und so schnell wie möglich beenden. Nicht-abolitionistische Ansätze können bei anderen Veranstaltungen willkommen sein, aber wenn ihr bei AV mitarbeitet, bitten wir euch, unseren Ansatz zu respektieren und nur eine KLARE VEGANE / KLARE TIERRECHTE-Botschaft zu verbreiten.
Wir werben bei Cubes of Truth nicht und verteilen keine Flugblätter. Haltet keine vorbeigehenden Menschen an, um sie zu ermutigen, sich das Filmmaterial anzusehen. Wir erlauben den Leuten, aus eigener Neugierde stehen zu bleiben. Lasst euch nur auf ein Gespräch mit denjenigen ein, die eine angemessene Zeit lang stehen geblieben sind, um zuzuschauen. Sprecht sie dann an und beginnt ein Gespräch.
Bleibt bei Gesprächen unter vier Augen oder einem Outreacher zu einer Gruppe von Menschen und unterbrecht keine Gespräch anderer Outreacher. Am Ende eines eindrucksvollen Gesprächs bieten wir den Menschen eine AV-Abschlusskarte an. Wir geben diese Karten sparsam aus. Sie stellen eine wiederkehrende Ausgabe für die Chapter dar, daher bitten wir euch, alle unbenutzten Karten am Ende einer Demo wieder zurückzugeben.
Bleibt bei Gesprächen mit eurem Gegenüber respektvoll und professionell. Bleibt in eurer Haltung standhaft und nehmt jeden Menschen in die Verantwortung - entschuldigt euch nicht, aber bleibt umgänglich. Verschwendet keine Zeit mit ignoranten oder unerreichbaren Menschen.
Bevor ihr an einem Cube of Truth teilnehmt, schaut euch bitte den vollständigen Workshop "Holding Non-Vegans Accountable" an. Er ist auch auf YouTube verfügbar:
Holding Non-Vegans Accountable 2.0 | Live Workshop + Q&A
Stellt sicher, dass ihr das AV Outreach Protokoll - Holding Non-Vegans Accountable (Nicht-Veganer zur Verantwortung ziehen) vollständig versteht, indem ihr unser AV Outreach Protokoll hier lest:
AV-Outreach-Protokoll PDFs - Google Drive
Danke, dass ihr mit uns aufsteht.
IMPORTANT: Please read this post in full before attending your first Cube of Truth.
AV Volunteer Expectations Respect AV organisers and other volunteers at all times and respect and uphold AV's values and ethos, and represent AV appropriately while volunteering with us.
Being a Member of Our Volunteer Groups The purpose of this volunteer group is to organise, share Cube of Truth events and other AV-related content, and to build a solid volunteer foundation for the chapter. Non-AV related posts will not be published in this group. This is to ensure that important and relevant posts are seen by our network of volunteers.
Before Attending a Cube of Truth Please respect that organisers are taking on a substantial responsibility that involves following a specific structure that has been carefully formulated. The seriousness and professionalism of our actions are directly proportional to how the public perceives us. Perhaps you are welcome to do whatever you please at other events, but we ask that you adhere to our structure and represent our core values while attending our Cubes of Truth. If this basic level of respect cannot be given to the organisers or the orchestration of the event, you are not welcome to attend, as it will impede upon the Cube of Truth's effectiveness.
A Cube of Truth is NOT a social event and should not be treated as such. There are often post demo-socials planned for after the Cube, so during the Cube, we focus on the animals.
When preparing to attend a Cube of Truth, please pack lightly. Any items brought to the Cube are your responsibility. This means you will be wearing your bag for the duration of the event. We aim to keep bags and other personal belongings away from the demo area to not interfere with the demonstration aesthetic. Masks, signs, and AV closing cards will be provided by the organisers. Please wear plain black or AV branded clothing without any graphics, including logos of other organisations and/or vegan messages. This is essential to our preferred campaign aesthetic. You can purchase official AV clothing on our website: cubeoftruth.com. Absolutely no animal derived clothing is to be worn at a Cube of Truth.
If you are able to, please bring a fully charged device with both the recommended footage and a media player downloaded. Prepare your device ahead of time so that valuable time isn't lost. Have the footage ready to play on loop via the media player, and make sure your device is muted, has Wi-Fi disabled (to preserve battery life), and has brightness maximized. (Devices may not be necessary for you to bring if TV screens are being used. Please check with a chapter organiser.)
Attending a Cube of Truth Please arrive on time to avoid disrupting the briefing. If you arrive after the Cube has started, please check in with the organiser(s). Respect the time and contributions of everyone in attendance.
There are two parts to the Cube of Truth: the Cube and outreach. Both of these are equally important—we are a team. We expect everyone to be willing to go in the Cube at some point (unless a medical condition or otherwise prevents you from doing so, in which case you can let the organiser(s) know privately after the briefing). This is essential for our demos to run smoothly.
The Cube Volunteers standing in the Cube will be masked and must stand up straight and be as still as possible, facing forward at all times and remaining silent. Occasionally, an organiser or outreacher may approach you to straighten your sign or screen or ask you to take a step in a certain direction to maintain the aesthetic of the Cube. While in the Cube, do not engage with the public, even if someone approaches you or tries to talk to you. Organisers and outreachers will constantly watch the Cube and will intervene when necessary.
While in the Cube, if you need to communicate with an organiser or outreacher, please raise your hand and someone will come check on you.
If you are taking a break from the Cube, you can simply rest off to the side. Or if you are new or still looking to learn, you can shadow an experienced outreacher as well. When shadowing, please make sure you do not distract from the interaction. Please move away from the demonstration area if you are breaking to eat, smoke, etc, as it is not professional to do so in the Cube area and it can also distract other volunteers.
Outreach Anonymous for the Voiceless holds an ABOLITIONIST stance against animal exploitation. We believe that anything less is welfarist and ineffective. This means that we do not promote better treatment, bigger cages, vegetarianism, reducetarianism, baby steps, or journeys. We want to end animal exploitation completely, throughout all industries and as soon as possible. Non-abolitionist approaches may be welcome at other events, but while you are volunteering with AV, we ask that you respect our approach and promote a CLEAR VEGAN / CLEAR ANIMAL RIGHTS message only.
We do not solicit or leaflet at Cubes of Truth. Do not stop bystanders to encourage them to come and watch the footage. We allow bystanders to stop out of their own curiosity. Only engage in conversation with those who have stopped to watch for a reasonable amount of time. Then approach them and start a conversation.
Keep conversations to one-on-one or one outreacher to a group of bystanders, and do not interrupt another outreacher's conversation. At the end of an impactful conversation, we offer the bystander an AV closing card. We hand out these cards sparingly. They are a recurring expense for chapters, so please return any unused cards at the end of a demo.
Remain respectful and professional during conversations with bystanders. Remain firm in your stance and hold every bystander accountable- unapologetic but approachable. Do not waste time on ignorant or unreachable bystanders.
Before attending a Cube of Truth please watch the full "Holding Non-Vegans Accountable" outreach workshop below. It is also available on YouTube:
Holding Non-Vegans Accountable 2.0 | Live Workshop + Q&A
Ensure that you fully understand the AV Outreach Protocol- Holding Non-Vegans Accountable, by reading our AV Outreach Protocol here:
AV Outreach Protocol PDFs - Google Drive
Thank You for Standing With Us.
Request to join this chapter to see posts here!